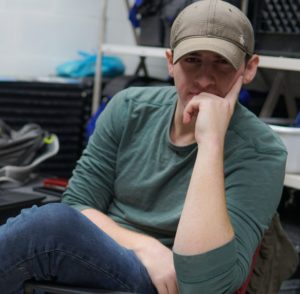 A pop-culture fan and media analyst. I typically stick to sports journalism and social media marketing, but I'm willing to get involved in nearly anything if it involves something cool. Currently working as an A/V Analyst for McGarryBowen Advertising Agency.
Check out my podcast Matt and the B Flats for my own experience learning about music from people smarter than me. I've also been involved with voiceover work with both corporate videos like FEI Chicago and video games like Chaos Circuit.
I've been doing digital marketing and writing freelance for five years having worked in the past with the Staten Island Advance, silive.com, Pixelpine.com, FAYEUSA.org, BlueshirtsNation.com, and more.
Contact
Email: brian.spagnoli@gmail.com
Alternate email: me@brianspagnoli.com
Twitter: @zombiexsp
Instagram: @zombiexsp