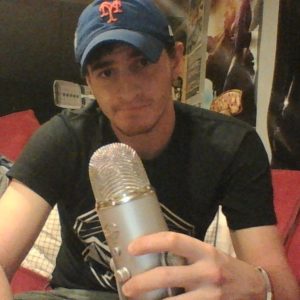 My name is Brian Spagnoli and when I'm not writing about sports, video games, or music, I'm usually doing voice over work — specifically for indie game developers.
I'm a gamer myself with a love for talking about it with people from around the world. Check out The Platinum Achievement Podcast for an international community-centric show discussing gaming and check out Matt and the B Flats for a discussion of music history and news.
Beyond that, I'm a sports fan and had worked with the Staten Island Advance Sports Section for two years. Check out some of my articles from the Advance here.
I've been writing freelance for four years having worked in the past with the Staten Island Advance, silive.com, Pixelpine.com, TheArmchairAllAmericans.com, FAYEUSA.org, BlueShirtsUnited.com and more.
Contact
Email: me@brianspagnoli.com
Alternate email: brian.spagnoli@gmail.com
Twitter: @zombiexsp
Instagram: @zombiexsp